What are your passions?
I love anything to do with Te Ao Māori, especially Kapa Haka! I have performed at Te Matatini with Te Ahikaaroa and am a current Kaihaka with Te Poūtūmaaro. Kapa haka has been an excellent vehicle for me, taking me all over the country. I love nature walks and spending quality time with my whānau. Because of my love for Kapa Haka, I am a natural entertainer who never shies away from the limelight.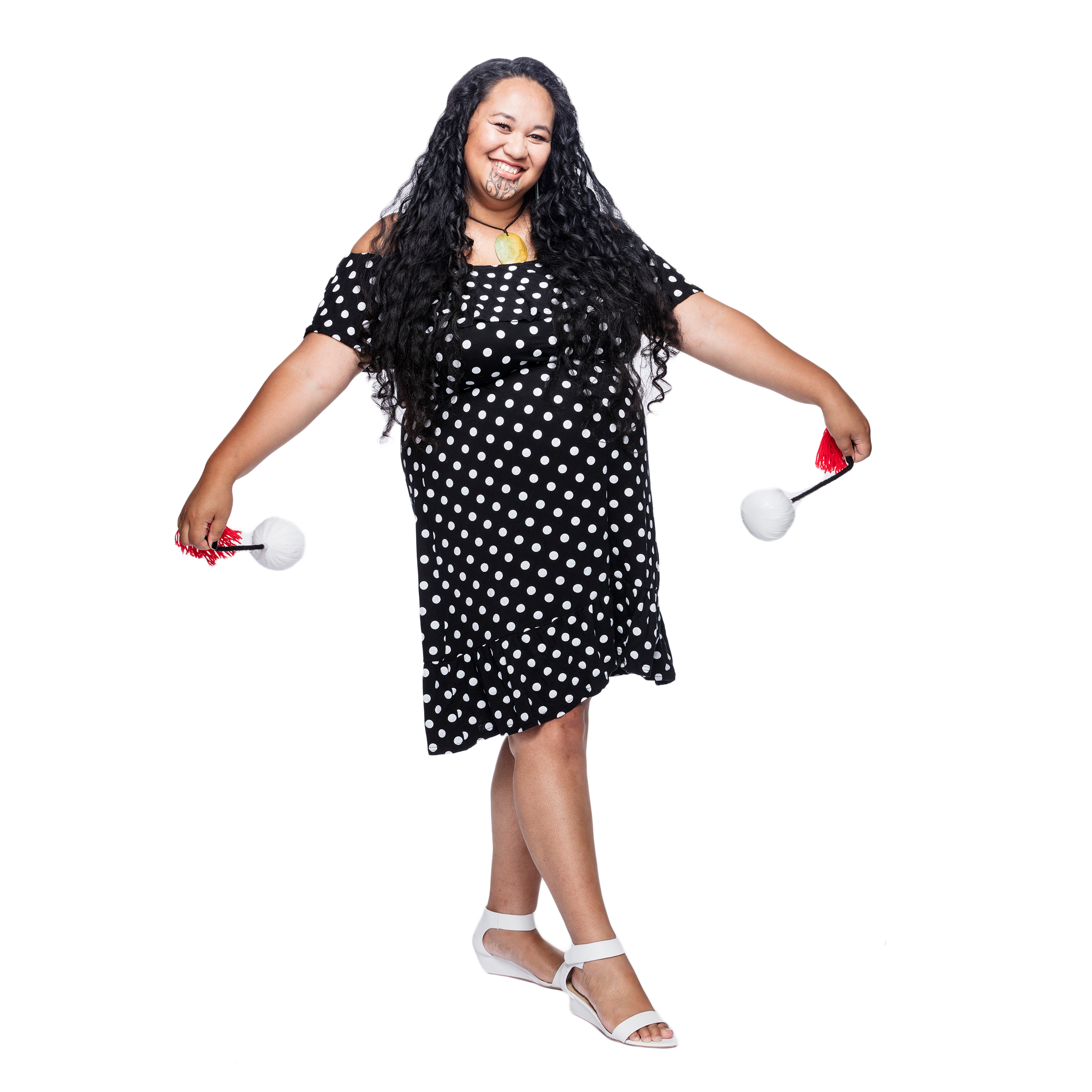 IF YOU COULD BE ANY SUPERHERO WHO WOULD IT BE?
I would rather be an Atua than a superhero. So I'm going to go for Hine Raumati the Summer Maiden because Summer is my fave time of the year (Sunny weather, BBQ, Beach, whānau time, holidays)
BEST ADVICE YOU'VE EVER BEEN GIVEN?
The best advice I've ever been given – If you haven't got anything good to say then don't say it at all. (My Pōua)
WHO ARE THE MOST IMPORTANT PEOPLE IN YOUR LIFE AND WHY?
The most important people in my life are my two Tamariki Aoraki rāua Ko Arianna (My world, my purpose, my priority)
MOST embarrassing moment?
Most embarrassing moment – I went to the wharepaku once and came out and a guy who was waiting outside told me the back of my dress was tucked into my tarau roto!!

More Details

More Details